Here are three ways you can save time when you install WordPress blogs frequently. The biggest time-saver comes at the end.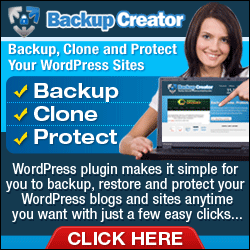 The first WordPress installation time-saver is using the right installation method. The 5 minute manual method is well known but by far about the slowest if you have the right web host.Hosting companies like Hostgator give you a control panel known as Cpanel which automates many of the tasks of managing your web site.One of the best tools is called Fantasico. Fantastico lets you install a WordPress blog in under a minute. It simplifies the process so that you only have to fill in a couple boxes in and click a couple buttons.
So make sure your web host offers Cpanel with Fantasico.
The second way to speed up the installation process is to create a template of your WordPress blog or web site. Decide which plugins and which theme serves your best. Then optimize the configuration of your blog, making it just the way you would like to have it on multiple sites.
You can always make minor color changes to your blog, but knowing the base configuration, the right plugins and fitting it with a good standard theme, can save you plenty of time when you go to install the blog again at another location.
Once you have optimized your WordPress configuration and settings, you should install a plugin called Backup Creator. Backup Creator lets you instantly make backups of your WordPress blogs and web sites. Even better, it gives you the power to clone your WordPress installations and eliminate the need to go through a tedious process of setting up your site each time.
That makes Backup creator a huge time-saver and the one plugin that you will want to buy now, so you don't lose any more time installing your next blog or web site.Backup Creator gives you an exact copy of WordPress itself as well as all the configuration changes you've made to WordPress and the plugins. No need to re-install and re-configure.Some of the newer features include the ability to use Amazon S3, a cloud based storage system that keeps all your files safe, even if your computer or your web host's computer fail and they lose all their data.
Right now the first 5GB of Amazon S3 is free, so this becomes an awesome feature in Backup Creator.
And not only that, but you can now automate your backups with a set-it-and-forget-it one time configuration on Backup Creator.
By the way, Backup Creator is currently protecting over 25,000 sites, so  it has become a very popular plugin, which I use on all of my sites and has personally saved me a ton of time.
Hopefully these tips help you save time and become more productive when installing your WordPress web sites.